Rockin' My Court- Linda Kenney Baden and Tamara Holder Rap!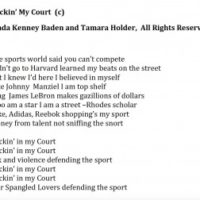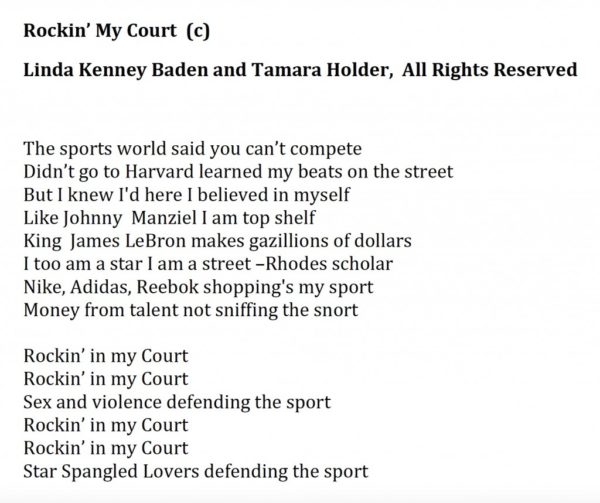 ---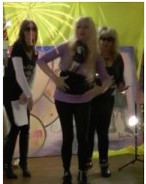 In case you missed it, my biz partner in Sports Court Media – fellow lawyer and television personality Tamara Holder @tamaraholder – released our rap for SCM @SportsCtMedia.
While I wrote Rockin' My Court, Tamara made fabulous performance changes, and award winning songwriter Phoebe Legere added the red hot heat. It was sung by both Tamara (who has a natural skill for rap probably because she is very talented and loves Eminem) and me along with Phoebe. Phoebe also masterfully arranged the music for this piece including the back hip hop beat and the chorus for the performance. It was originally released here.
ROCKIN' MY COURT ( alt. title "Rocking in My Court") All Rights Reserved.
All Rights Reserved.
BEWARE: Content is NOT for Children! Use parental discretion.
Here are the Full Lyrics in printable format: