NEW! Op- Ed: Indict General Motors (GM) For Ignition Switch Murder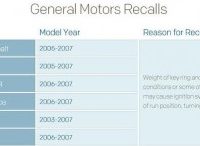 Has General Motors caused the death of 13 innocent people because of a faulty ignition switch? It sure looks that way. We are told that because General Motors went through bankruptcy the corporation may be absolved of any duty for civil claims that arose prior to its discharge. That may not be true if it fraudulently hid evidence from the bankruptcy court. But with the recent disclosure that GM likely killed innocent drivers because it failed to spend 57 pennies to repair each defective switch the question looms: can there be a real penalty that is not barred by any statute? Yes. Indict the Corporation for Murder.
If GM and its employees caused innocent people to be killed, it must face a jury of it consumers– not in a showroom but in a criminal courtroom. If any individual working for GM knew about the ignition death switch and then either concealed it or lied about it, they too should be co-conspirators in homicide investigations. There is precedent for such an indictment. There is a prior homicide case in NJ arising out of the Six Flags Great Adventure amusement where 8 young people were killed by a fire in the Haunted Castle. Here is the background.
The Haunted Castle at Six Flags Great Adventure was a haunted house attraction at Six Flags Great Adventure amusement park in Jackson Township, New Jersey. On May 11, 1984, eight teenage visitors were trapped and killed when the structure was destroyed by fire. Six Flags Great Adventure and its parent company Six Flags were indicted for aggravated manslaughter, accused of recklessly causing the deaths by taking inadequate precautions against a fire. In the trial, the prosecution argued that repeated warnings by safety consultants to install sprinklers or smoke alarms had been ignored. The defendants denied any culpability, and contended that the fire was arson and that no precautions would have saved lives.(Wikipedia)
While in that case the jury found the defendants not guilty, the facts in GM are in large part irrefutable and make a more compelling argument for a conviction based on multiple homicides. And just for good measure also charge GM with making terroristic threats by frightening grieving families into believing they could be sued or liable to GM for legal fees because a mother or father claimed GM caused their child's death in a civil court of law. And next look at the individual decision-makers who may also have lied, withheld information, concealed fault, or made decisions that would have caused or contributed to any deaths. If the facts warrant, indict them too. And make each one of them pay for their own legal fees. One prosecutor in each county where each death took place is all you need to start this bandwagon parade to the hoosegow.
Ironically on April Fools' Day General Motors CEO Mary T. Barra testified before the House Energy and Commerce Committee of the United States Congress. I had high hopes for the first woman to be recently appointed CEO of GM. My hopes were dashed by her performance of non-commitment. If you want to see and hear one view of how she allowed herself to be scapegoated, watch the piece by Jon Stewart and The Daily Show. Here is the statement she should have made:
This matter first came to my attention in January soon after I was appointed CEO.I want to make it right. I do not want this to happen ever again in this corporation. We are responsible for the lives of people. So I a sending a message to those in the past and those in the future that decide any safety issue in General Motors, and perhaps all other corporations in the United States. Such conduct and will not be tolerated. We intend to make it right. I am voluntarily opening all GM files to the government to see if anyone should be criminally prosecuted for a crime. This will insure that in the future GM makes the safest cars in the world. I owe this to the loved ones who died, their families, our consumers, and our stockholders.
Too bad CEO Barra didn't address the jailbird sitting in the hearing room. If I had my ole-prosecutor hat on, the next knock she would hear at GM would not be from a car engine.