Girls? We are hardly girls. We are bad-ass women! Get it right.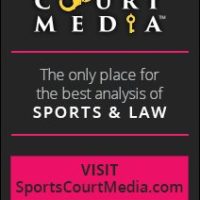 Tamara, my cofounder of Sports Court Media was recently featured interviewed by Patch. In it she mentioned Me and SCM. As a result I wrote post for Sports Court Media that can be found here commenting about women in the media sports world. Here are the excepts;
Tamara's newest press interview features Sports Court Media. I wish I had this quote this morning when I published my article which discussed how one member of the media referred to women in a sports article: NEWSFLASH! To Manish Mehta & NY Daily News- Women in Sports Are Professionals not Jokes!

Tamara took my comments one step further. You can read her full interview here. But the following excerpt is my favorite!

PATCH: Your newest venture is called SportsCourtsMedia.com. Can you tell us about the website and what you and co-founder Linda Kenney Baden are doing with it?

TAMARA: Linda is my dear friend and an amazing criminal defense attorney. She represented Jason(sic) Williams, Phil Spector, and Casey Anthony. (Her husband, Dr. Michael Baden, is THE leading forensics expert in the world.) She and I love each other, our careers… and we love sports. We wanted to build something together that merged our love of sports with our backgrounds and voila we came up with Sports Court Media – the place to get news and commentary on all sports-law issues: from A-Rod, to Aaron Rodriguez, to the NFL concussion lawsuits, to the Dolphins bullying disaster. We want both men and women to visit our site. Women love sports just as much as men; unfortunately, some think we have to wear pink jerseys.

PATCH: Two girls running a sports site?

TAMARA: Girls? We are hardly girls. We are bad-ass women! Get it right.