Phil Spector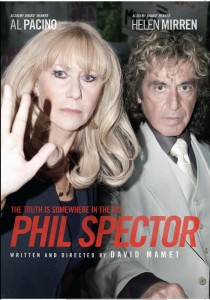 From HBO
From Dr. Michael Baden (former New York City chief medical examiner, chief forensic pathologist for the New York State Police and for the U.S. Congress investigations into the assassinations of President John F. Kennedy and Martin Luther King, Jr., host of the hit HBO series Autopsy) and Linda Kenney Baden, Esq. (civil rights attorney and guest legal Tv commentator) A masterful debut crime novel–the first in a stunning new series in contemporary suspense—that brilliantly mines the worlds of forensics and law and introduces an irresistible crime-fighting team.
Philomena "Manny" Manfreda is a crusading attorney for the disenfranchised. Five years out of law school, with an apartment not much bigger than one of her beloved Prada shoeboxes and a burgeoning reputation as one of the city's fiercest litigators, Manny is an unabashed shopaholic who changes her hair color weekly, carries her poodle Mycroft everywhere, and whose idea of therapy is the preparation of an eight course Italian meal.
Dr. Jake Rosen is the deputy chief medical examiner of New York, a confirmed workaholic and bachelor who lives alone in an oversized 19th century Manhattan brownstone littered with morbid memorabilia and forensic artifacts, and who divides his life between the autopsy table and take-out Chinese.
When a body is unearthed beneath the construction site of a mall near the Catskill Mountains, Jake is called to the scene by his elderly mentor, Dr. Pete Harrigan, to examine the bones. Further investigation reveals a gruesome discovery: additional skeletal remains with striking abnormalities in the bones themselves. After one of the victim's is identified, the family of the deceased retains Manny to represent them, and with Jake she is swept into a terrifying vortex of murder and deceit, where a mounting body count hides both a shocking cover-up and a devastating love story.